International Conference
Aula della Cultura, Città della Pieve, Italy
October 19-21, 2018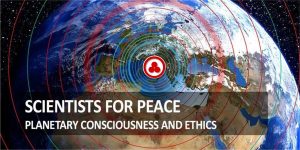 Three days of full immersion in debate and confrontation, hosted in one of the most beautiful regions of Italy, its "green heart", Umbria.
Scientists, engineers, medical doctors, economists and educators of international renown, recognized for their commitment for common good, have been invited to give the possible answers to the following questions:
What are the causes of war and how can we avoid them?
How can science and education contribute to peace?
Which economy can work for a peaceful future of humanity?
How to avoid the commercialization of science and medicine?
What is the role of science in the progress of social welfare?
Today, the world situation necessitates a new ethical paradigm in science that involves all aspects of life – from biology to cosmology, from physics to consciousness – so that applied sciences such as medicine and engineering will express ethical relationships.
The Community of Living Ethics invites you to participate in its III. International Conference on "Scientists for Peace", on October 19 – 21, 2018, to share your vision and work out a mutual declaration of "Scientists for Peace" to be sent to UNESCO and to be disseminated in social media worldwide.
REGISTER:
www.comunitadieticavivente.org
science4peace@comunitadieticavivente.org